Beth
Wednesday 24 March 2021
Hi, my name is Beth and I would love to share with you something that I have been doing recently to become more sustainable and less damaging to the environment.
---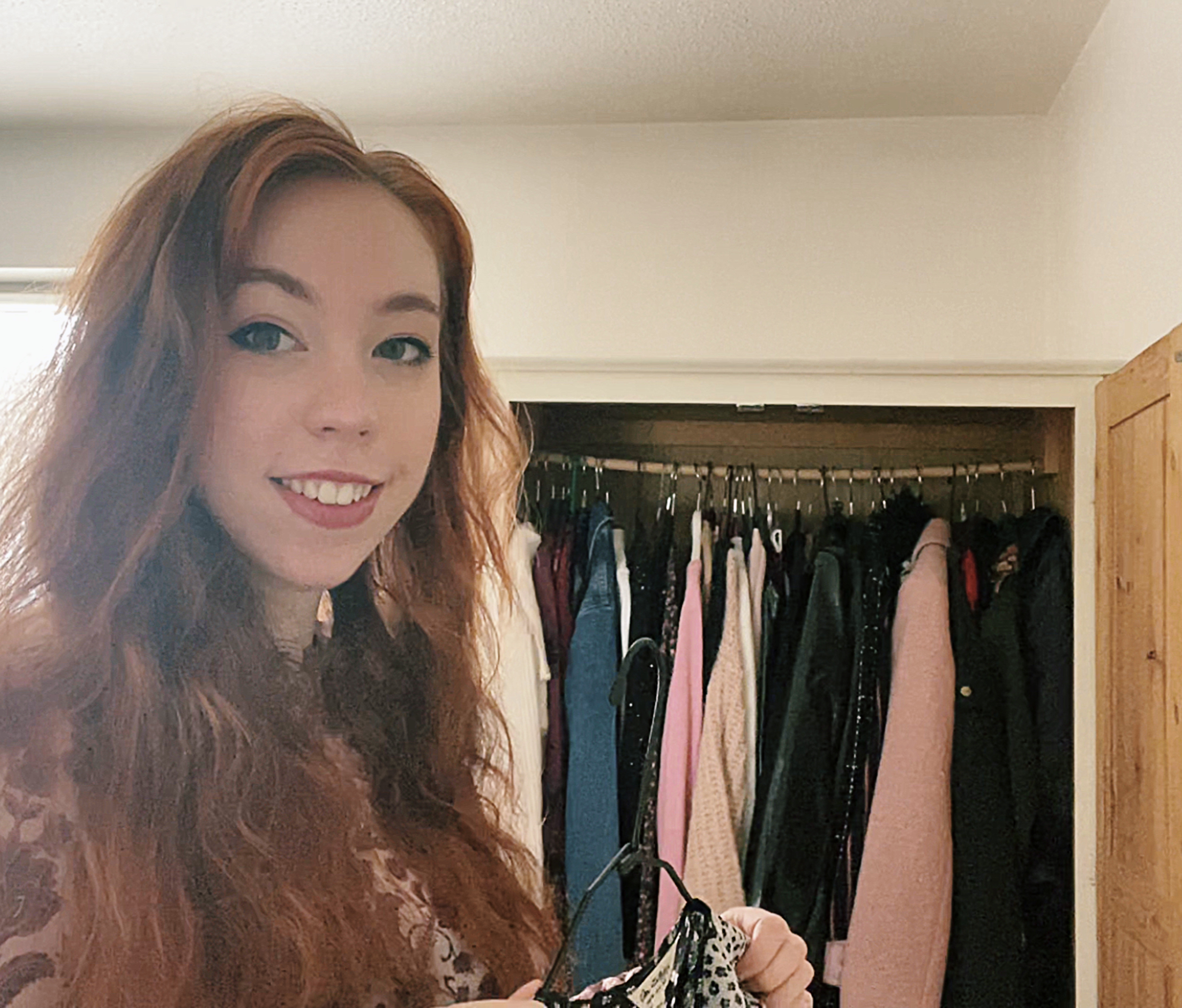 "In the face of growing environmental threats, there is an urgent need to radically change our consumption and production systems. In this regard, a more sustainable fashion industry has a critical role to play." Naoko Ishii, CEO and Chairperson of the Global Environment Facility.
With high street shops being closed for so much of the past year, I have begun to re-evaluate how I consume fashion. It used to be so easy for me to go into a clothes shop and impulse buy a new item of clothing that I really didn't need, and perhaps barely had worn before I had lost interest in it. I realised that this is a very damaging attitude when I discovered that the fashion industry is the least sustainable in the world and wastes resources at every stage of production. When the clothing is made, wastewater from the dyeing in textile factories ends up in our water system, polluting the world's rivers. Then consider the emissions from transportation, with most clothing being made abroad. There is also a lot of waste once it arrives here, with some clothes never making it into the shop due to overproduction, and going into landfill. The majority of clothing is now made from synthetic fabrics, mainly polyester, making it unable to biodegrade. To think of the fact that every bit of plastic that we have ever created still exists on the planet today is a very scary thought.
Some shops have been accused of "greenwashing" - using emotive words such as "organic" and "natural" to reap the benefits of an eco-conscious audience. This can be a problem because sustainability isn't always a clear-cut claim. How do we know that these shops really have reduced their environmental impact?
So what is the answer?
Buying second hand keeps clothes out of landfill, and prevents the production of new clothing items. Every time we buy clothes we have the power to reduce our environmental impact, limit CO2 emissions, reduce the use of pesticides and fertilisers and reduce the waste of billions of litres of water, just by buying second hand. When we buy clothing second-hand, we are preserving natural resources and avoiding supporting unethical and unsustainable businesses. Second-hand shopping is not only great to reduce our impact, but it also allows us to save money, and it has never been easier to buy clothing second-hand than it is now. I have begun using apps and websites such as Depop and eBay to both sell my unloved clothing and invest in new clothes that I can see myself taking care of and getting use out of for a long time. I have also been opting for natural fibres such as linen or wool where possible and avoiding impulse buying. I feel proud to be making the more sustainable choice and am excited to stick to this new attitude when it comes to buying clothes.
"By using fashion as a form of activism and empowerment, the UN Alliance for Sustainable Fashion doesn't perceive sustainability as a limitation to fashion, but rather a trigger for bringing real creativity and passion into the industry." H.E. Siim Kiisler, President of the UN Environment Assembly.