My name is Lynn and I'm a climate change champion. Some would call me an eco-warrior!
Wednesday 19 May 2021
I have MS and use a wheelchair. But "no-one is too small to make a difference" - Greta Thunberg 2018
---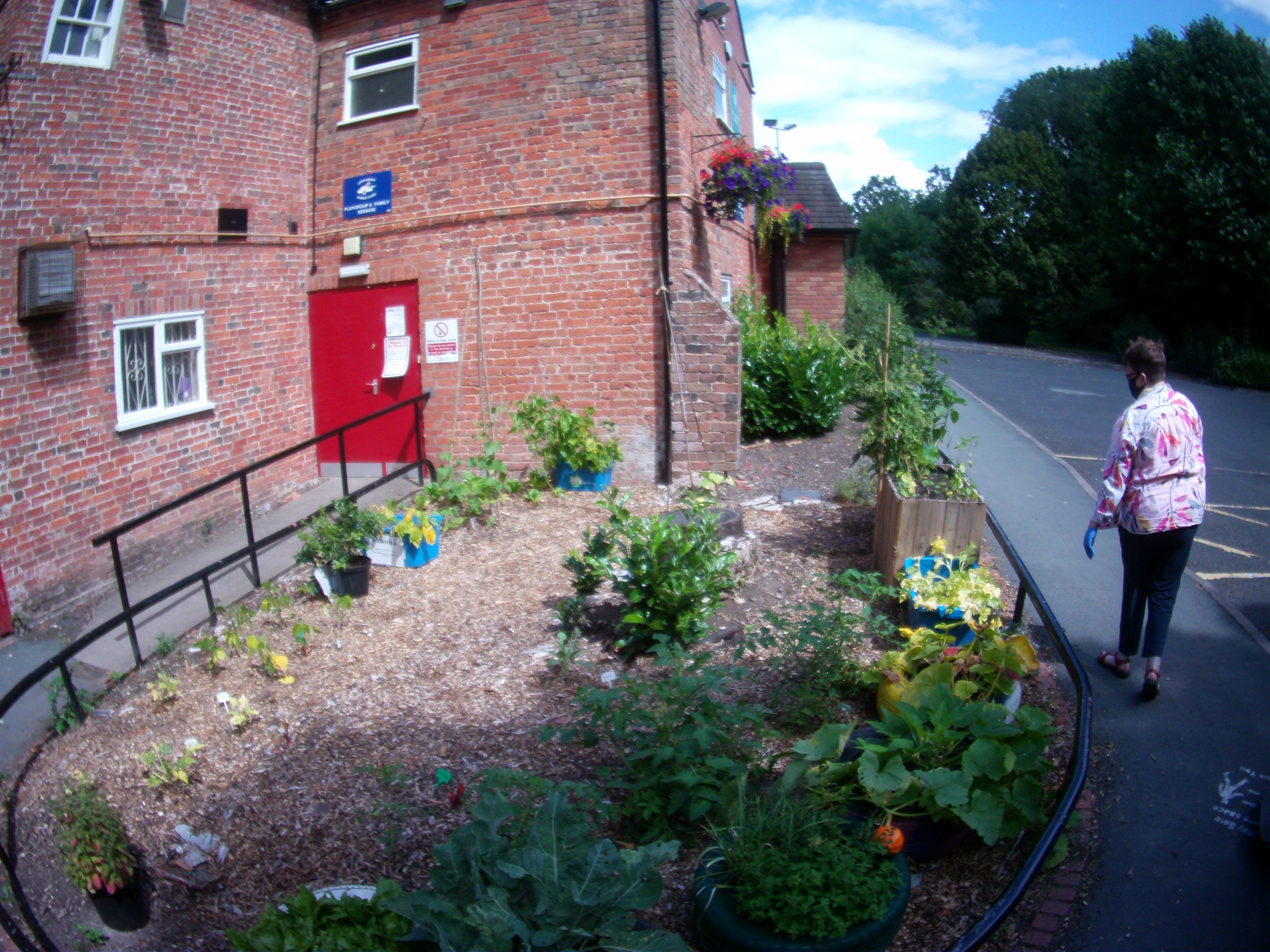 Why did I become a climate champion?
In 2018 there was a lot of focus on the 50 year anniversary of the Apollo missions from 1968: the famous Earthrise photograph having been taken from Apollo 8, the first time Earth had been photographed from space.  There it was, blue and green, with pristine polar ice caps.  To then realise, in 2018, that those ice caps will be gone in 5 years; that is happening in my lifetime, horrified me. What kind of world would my kids inherit?   Climate change is a global problem and it does not respect borders, political views, or any man made systems.  It's not a natural disaster, its caused and compounded by mankind's actions.
So what could I do?  I joined Transition Telford –https://transitiontelford.wordpress.com/   a local charity taking small community steps to tackle global problems.  We facilitate and encourage and network with others tackling the change that is needed at a grassroots level.
Transition Telford,  together with the community,  started  a community garden at the Leegomery Community Centre in late 2019. This was a response to Leegomery Health Matters:  to provide a source of fresh food in the neighbourhood, to educate children where food came from, to provide opportunity to work outdoors – a proven benefit to mental and physical health.
Despite Covid, lockdowns, restrictions on volunteering, the centre itself being closed for part of the time in 2020: we have survived and flourished! Growing fresh food organically, for the neighbourhood:  we do this with the  community and we could not do it without their help.  Makerspace made the planters – others were upcycled from people's junk.  Most seeds and plants were from Transition Telford, but some were just dropped off there anonymously!  The above photo is June 2020.
We proved it can be done: when garden centres are closed, when you can only leave the house for one hours exercise, with very little money. We hope in future to reach out to schools, youth groups, and other users of the centre.
I also encouraged my church, All Saints, Wellington to join the eco-church scheme https://ecochurch.arocha.org.uk/  and I am delighted by the positive response.