Zero Waste
Wednesday 21 July 2021
Hello my name is Jade, and I have recently become a climate change champion. The way we treat our environment effects our very existence.
---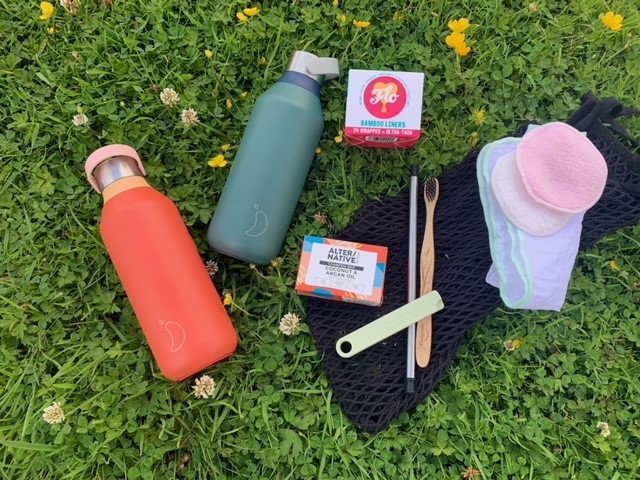 Taking care of the earth is important for enhancing human health, protecting ecosystems, combating climate change and helping future generations. For these reasons I feel passionate about protecting our environment.
At university I studied a course in sustainability which focused on global environmental issues including climate change, deforestation, mining, water pollution and waste management. As part of my degree, I worked with a charity to raise awareness of sustainability issues such as the social and environmental harms of fast-fashion in the cotton industry. I would love to use my knowledge of sustainability to help support the climate change action in my local community. 
As part of my role I want to share some of the actions I have been taking to improve my environmental footprint. This includes increasing my steps for a zero waste lifestyle. Zero waste is a movement to prevent further waste through responsible production of products of recycling, recovering, reusing and growing organic. At first, zero waste can seem intimidating to start and even impossible to achieve but here are some examples of how I try live more sustainably;
Reusable bottle/ mug
Metal straws
Bamboo toothbrush 
Shampoo bar and soap 
Reusable shopping bag 
Reusable cotton pads 
Wax wrap 
It's all about making small changes to make a bigger impact. Thanks for reading!