Keli and The Little Green Pantry
Friday 04 December 2020
Now that I am a mother I have a new found urgency to protect our planet for future generations
---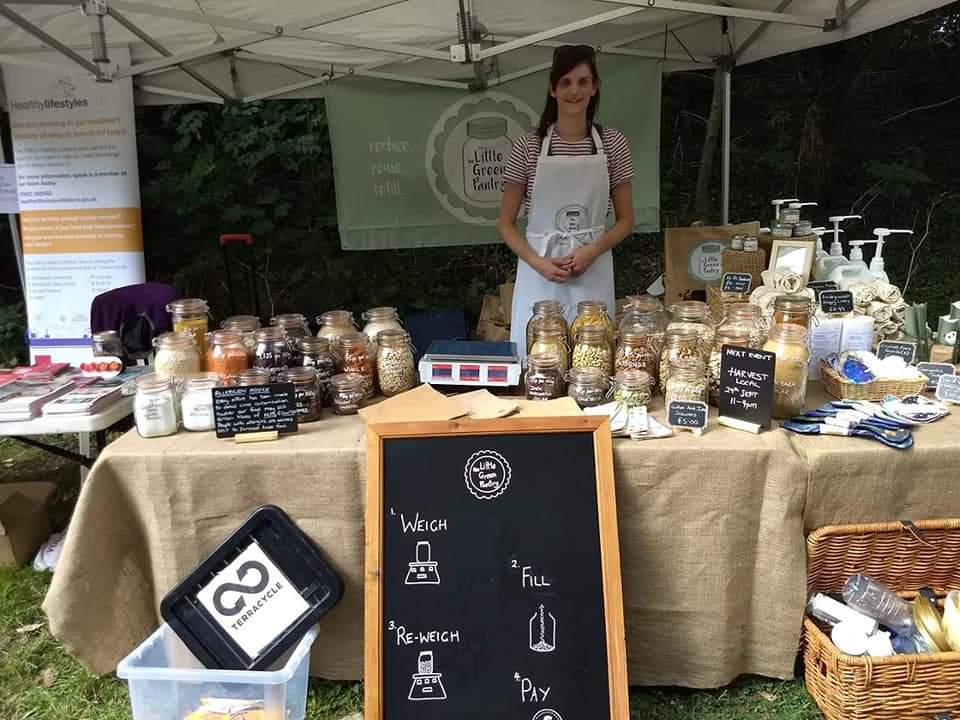 I am lucky that I was able to travel a lot when I was younger and had less responsibilities.  I have seen how beautiful this planet is first hand, from rainforests to coral reefs and our own idyllic countryside. Now that I am a mother I have a new found urgency to protect our planet for future generations. I want my children to understand their impact on our world and in the last few years have made a more conscious effort to understand what affect our lifestyles have on our environment.
In 2019 I watched the BBC documentary 'War on Plastic' and was frustrated with the realisation that I wasn't doing enough. In my haste I had assumed that recycling my plastics was enough, but sadly it is not. This spurred me on to set up Telford's first zero waste refill stall The Little Green Pantry and I am proud to say I am still enabling and educating local residents to reduce, reuse and refill BEFORE recycling.
Protecting the environment for our children and future generations seems a daunting task, so many people including me, put it off and hope someone else is taking care of it for us. But time is running out and I believe if we can all do our bit and make some small changes, we can make a massive impact on the future of our planet.
We all need to understand that we are responsible for recycling and waste management. It starts with us! We need to change the idea of a "throw-away society". Instead, learn to create less waste and stop littering and dumping. Recycling alone is not enough, think about what you are buying and how it is packaged and get everyone involved now.