Litter picking in the rain....
Thursday 01 October 2020
Arthog Outreach exploring the community and making a difference
---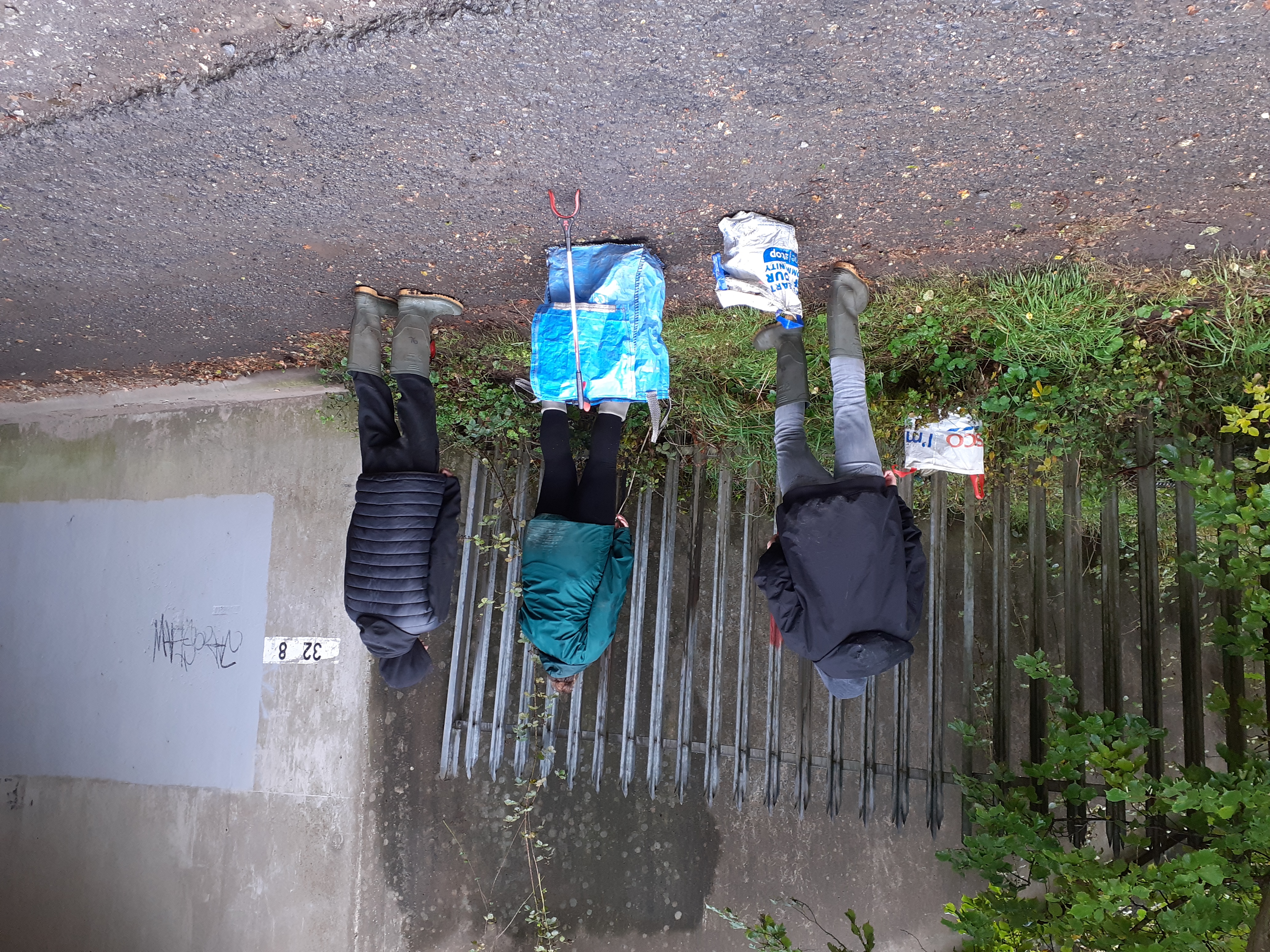 On a very dark, damp Wednesday (pre Tier 2 and lockdown restrictions) a group working towards their John Muir Award stopped by the roadside to do their best to improve a local litter 'hotspot'.  
Your Safety is our priority - before taking part in any litter picking or Climate Change Champion activities please consider the following:
Use a litter picker and gloves. Under no circumstances should you pick up any litter with your hands.
Do not share equipment with other people.
Keep at least 2m apart from anyone outside your household at all times.
Climate Change Champions must not organise events or group activities of more than 6 people unless guidance changes (subject to change during increased restrictions)
Climate Change Champions must not approach members of the public to challenge inappropriate behaviour such as non-compliant social distancing, dog fouling or littering. Ignore this behaviour and report it if necessary from a safe place either to the Council or Police.
Non-compliant social distancing should be reported to the Police via https://www.westmercia.police.uk/tua/tell-us-about/c19/tell-us-about-possible-breach-coronavirus-measures/
Littering and dog fouling should be reported via My Telford website or by calling 01952 384384.
Do not trespass onto private property whilst acting as a Climate Change Champion.
Do not touch your face, eyes or mouth until you are able to wash your hands with soap and water for at least 20 seconds.
If you feel you are unable to work or report safely or have any concerns – you don't have to undertake the task.
Wash your hands with soap and water as soon as you get home.
The Climate Change Champion Risk Assessment must be read and adhered to at all times.